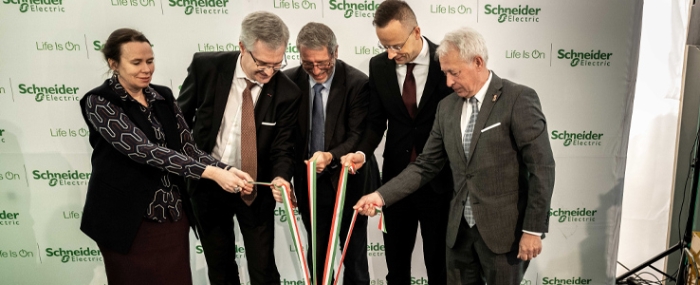 Electronics Production |
Schneider Electric breaks ground on its fifth plant in Hungary
Schneider Electric has broken ground on its latest EUR 40 million investment in Dunavecse, Hungary.
Once the project is completed, Schneider Electric will operate a new smart factory to manufacture medium-voltage electrical switchgears. The project aims to boost the supply of energy management and industry automation solutions.
The company currently has four factories and a regional logistics centre in Hungary. Now the company's fifth Hungarian-based plant is currently being built in Dunavecse. The new site will allow Schneider Electric to ramp up production that is currently done in Kunszentmiklós, accoridng to a report from the Hungarian Investment Promotion Agency (HIPA).
The 25,000-square-metre will create hundreds of new jobs once completed. By 2025 up to 500 highly qualified colleagues will be employed at the facility. Production is currently scheduled to start in 2024.