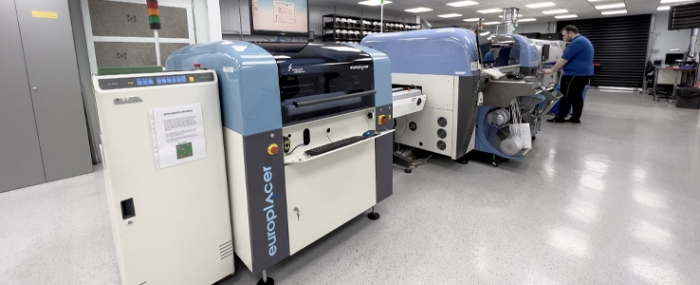 Electronics Production |
Lenalea Electronics invests in 3D AOI to drive productivity
Located in County Armagh, Northern Ireland, contract manufacturer Lenalea Electronics Ltd has been using 2D Automatic Inspection System technology for almost a decade and has now invested in the latest 3D AOI from Europlacer to support its expansion plans.
A brand new 3D AOI system was delivered by Europlacer just before Christmas directly to Lenalea Electronics' factory in Markethill. The new system went straight into production.
With the business expanding, the Lenelea production engineering team decided to invest in the latest 3D AOI solution from Europlacer with the objective to boost productivity by reducing programming time. The latest AOI software enables a much higher level of automatic programming, reducing operator decisions and consequently reducing false calls. The company says that the investment was imperative due to the increasing volume of new customer business coming through the company's doors.
3D AOI substantially reduces the effects of component shadowing that can sometimes be flagged up as possible errors, requiring an operator to make a fault or no-fault assessment. In addition, 3D technology distinguishes solder on a pad more effectively, providing a greater level of post-reflow assembly confidence.
"False calls are now very infrequent," says Lenalea director David Foster, in a press release. Where potential errors are highlighted, the Lenalea operators benefit from a clearer perspective of the board thanks to a built-in microscope function with next level resolution graphics.
"The transition from 2D to 3D proved straightforward thanks to Europlacer's applications support, with our team getting up to speed quickly," Foster says. "We are very pleased with our investment and the new AOI is already making a positive impact on our productivity and helping to drive our expansion."