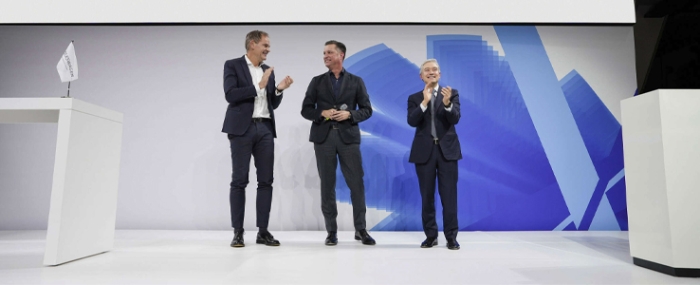 Electronics Production |
Canada, next stop for VW's battery company PowerCo
Volkswagen is stepping up its activities in North America in a bid to take a strong position in the growth market for battery electric vehicles.
The Group and its battery company PowerCo have selected St. Thomas in Ontario, Canada to establish Volkswagen's first overseas gigafactory for cell manufacturing, which is planned to start production in 2027.
"Our North American strategy is a key priority in our 10-point-plan that we've laid out last year. With the decisions for cell production in Canada and a Scout site in South Carolina we're fast-forwarding the execution of our North American strategy," says Oliver Blume, CEO Volkswagen Group in a press release.
After Salzgitter and Valencia, the St. Thomas location will be the third Group-owned plant worldwide and PowerCo's first cell factory in North America. It will equip the Group brand's BEVs in the region with battery cells ‒ and is part of a larger plan that Volkswagen and PowerCo agreed upon with Canadian Prime Minister Justin Trudeau's government in August last year. The Memorandum of Understanding signed back then focuses on battery value creation and raw material security in order to promote e-mobility in the country.
The company says that Canada offers ideal conditions, including the local supply of raw materials and wide access to clean electricity.
Volkswagen has not detailed the capacity of the planned gigafactory at this moment, nor the scope of the investment or potential job creation.