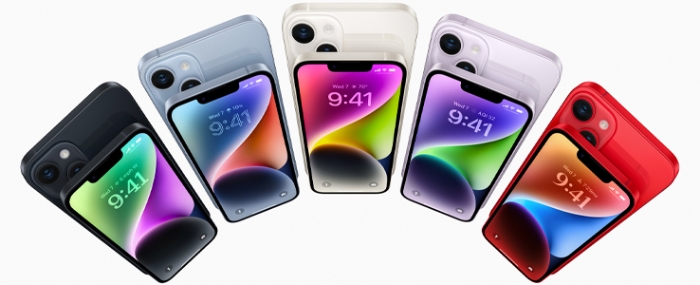 Analysis |
Global smartphone production fell by 15.5% YoY in 4Q22
Smartphone brands hoped that the promotional activities related to the year-end holiday season or initiated by e-commerce companies would lead to a significant reduction in channel inventory near the end of 2022.
However, the recent downturn of the global economy continued to impact consumer confidence in 4Q22, so smartphone sales were lower than expected and thereby dragged down the speed of inventory consumption. Moreover, the labor shortage problem at Foxconn's electronics assembly base in the Chinese city of Zhengzhou affected Apple's efforts to raise iPhone production in 4Q22. According to TrendForce's latest research, quarterly global smartphone production totaled around 301 million for 4Q22, reflecting a QoQ growth of 4% and a YoY decline of 15.5%.
Earlier in 1H22, China's enforcement of its zero-COVID policy and the war in Ukraine caused the demand for consumer electronics to plunge. Later in 2H22, the global economy experienced a decline that was worse than expected as factors such as high inflation, food shortages, and rising energy prices came into play. As a result, consumer demand was further weakened. Besides these negative factors, the high level of channel inventory was also a major reason as to why smartphone brands suffered a drop in annual device production. Based on TrendForce's calculation, annual global smartphone production fell by 10.6% YoY to 1.192 billion units for 2022. This YoY decline was larger than one recorded for the year when the COVID-19 pandemic first emerged.
Despite the labor shortage at Foxconn's Zhengzhou base, 4Q22 was the peak season for the sales of the latest iPhone models, and Apple was able to raise iPhone production against market headwinds by 44.7% QoQ to 73.5 million units. With this performance, Apple became the world's top smartphone brand by quarterly production. For the whole of 2022, Apple posted around 233 million units in iPhone production and took second place in the global ranking of brands by annual production. Moving into 2023, Apple will focus on upgrading the hardware specifications of its iPhone models and have its second partner for EMS start assembling the iPhone Pro models. Moreover, Apple will continue to expand its device production in India.
Samsung again lowered the capacity utilisation rates of its device assembly lines last December in order to balance out its smartphone inventory. As a result, Samsung's smartphone production fell by 9.2% QoQ to 58.3 million units for 4Q22. The brand's lowest quarterly production figure for the year was also recorded in the fourth quarter. Regarding the ranking for the entire 2022, Samsung remained at the top with around 258 million units and a YoY drop of 6.1%. Going forward, Samsung will pay more attention to the high-end segment of the smartphone market in order to yield higher profit growth.
Chinese brands Xiaomi (including Redmi, POCO, and Black Shark), OPPO (including Realme and OnePlus), and Vivo (including iQoo) were third, fourth, and fifth respectively in the ranking by quarterly production for 4Q22. All of them posted a decline for the quarter and the entire 2022. TrendForce's latest investigation finds that Xiaomi prioritizes the reduction of channel inventory for the first quarter of this year, so its device production in the same period will also be affected by this decision. OPPO managed to raise the share of overseas markets in its overall smartphone sales to almost 60% by the end of 2022, but its device production is currently being constrained by the high level of channel inventory. Therefore, the brand will again be scaling back output in 1Q23 as it concentrates on inventory adjustments.
As for Vivo, TrendForce points out that it was the first among brands for Android smartphones to begin adjusting inventory, and its inventory level was again relatively healthy at the end of 2022. However, by being aggressive in carrying out this task, Vivo's annual smartphone production fell under the threshold of 100 million units for the first time in 2022. Moreover, Vivo still mainly concentrates its efforts on the domestic market which has already become very saturated. At the same time, Honor as the competing Chinese brand has been able to grow its share of the domestic market, thereby becoming more of a direct threat to Vivo. Additionally, Vivo is still holding a fairly conservative outlook for the domestic market, even though there is widespread anticipation that China's domestic demand will rebound as the country's economy recovers from the latest wave of COVID-19 lockdowns.
Global smartphone production is projected to rise by 0.9% for 2023
Company
4Q22
1Q23 (E)
Ranking
Market share
Ranking
Market share
Apple
1
24.4%
2
18.7%
Samsung
2
19.4%
1
23.6%
Xiaomi
3
12.1%
3
11-9%
Vivo
5
7.7%
5
7.8%
Market share of global top 5 smartphone brands 4Q22 – 1Q23
Due to brands' lacklustre sales performances near the end of 2022, the pressure from the high level of channel inventory is going to persist through 1Q23. Furthermore, China's domestic demand has yet to make a significant recovery following the lifting of the rules for controlling COVID-19 outbreaks. Therefore, smartphone production will again show a drop in 1Q23. TrendForce currently forecasts that global smartphone production will reach around 251 million units for 1Q23, reflecting a YoY decline of 18.9%. TrendForce also notes that channel inventory as a whole will return to a fairly optimal level within 1H23 as brands continue to make adjustments. Looking further ahead to 2H23, brands' performances will depend on the extent of the economic turnaround in the US and Europe. The extent of the positive effects that the lifting of pandemic-related restrictions on China's economy will also be a major factor in driving smartphone production. TrendForce currently projects that global smartphone production for the whole of 2023 will still rise a bit by 0.9% YoY to 1.202 billion units.
---
For more information visit TrendForce