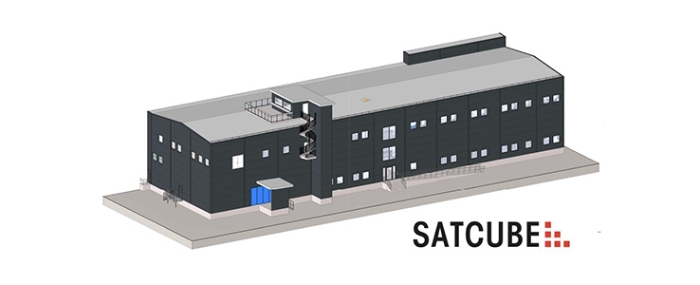 Electronics Production |
Satcube expands with production facility for satellite terminals
Swedish technology company Satcube is expanding with the construction of a new i facility for mass production of satellite terminals in Karlstad, Sweden.
The company already has production in Karlstad and the new facility will replace – while expanding – the company's operations in the city. The new facility mass production facility will handle both for existing product verticals but also new ventures for LEO and vehicular applications. The company is looking to do quick work on the project. Satcom says it is looking to complete the construction of the new facility in early July and start production in mid-August.
Once completed, the new facility will feature automated and semi-automated production founded on Green Lean Digital and Agile processes. Combining these standards with an increased level of production line automation will enable the technology company to quickly scale manufacturing to accommodate high-volume terminal orders – while at the same time keeping production costs low.
"Satcube achieved an impressive 140% increase in revenue from 2021 to 2022 and is already serving major NGO's, media brands, military, and governments agencies," says Jakob Kallmér, CEO at Satcube, in a press release. "Due to significantly increased demand for Satcube products, we have nearly reached maximum production capacity in existing facilities."
The new facility will allow Satcube to increase production three times over, allowing the company to deliver substantial new volumes and shorten time between order and delivery.
"The new, highly agile setup will enable Satcube to both rapidly and seamlessly establish production of new products and deliver on custom orders with specialized requirements," Kallmér continues.
To Evertiq the company says that the new facility will also create the need for additional hiring. Up to 25 new employees will be needed in 2023.
The EU and the European Satellite Association alike currently actively support and encourage initiatives to develop strong regional supply chains within the EU as many products are sourced from other parts of the world – and Satcube is looking to play its part by tapping local technology, research, development, employment opportunities, and production.
"When manufacturing complex high-tech products that require expert engineering, it is without a double a major advantage to offer close proximity between development and manufacturing departments," says, Henrik Strandén, COO & Production Manager at Satcube, in the press release.