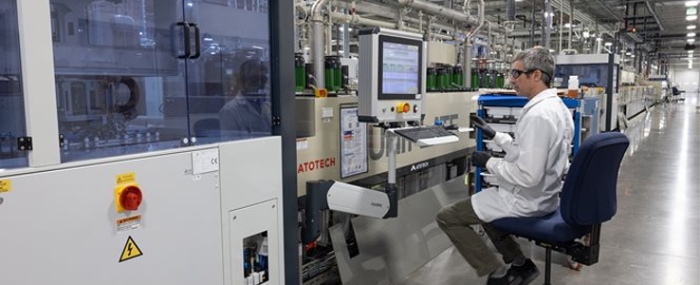 PCB |
SEL starts production at $100 million PCB facility
Schweitzer Engineering Laboratories (SEL) will officially begin fabricating printed circuit boards in its new facility in Moscow, Idaho.
The 162,000-square-foot facility – which the company began constructing in spring 2021 – will house the operation to fabricate the PCBs used in its products that protect, monitor, control and automate electric power systems. SEL manufactures its electronic devices in Pullman, Washington; Lewiston, Idaho; Lake Zurich, Illinois; and West Lafayette, Indiana.
"SEL folks with many different backgrounds, educations, interests and experience teamed up to conceive, design, build and produce these essential components of our products—all on our own dime without any government handouts or subsidies," says President and CTO Edmund O. Schweitzer, III, in a press release. "We committed to each other to do it right, and now we are safely producing the highest-quality boards in the cleanest plant, using the least amount of resources that science and engineering afford us today. This is $100M of employee owners' money well spent on creating our future right here at home."
SEL has designed a highly automated and environmentally friendly process for manufacturing PCBs. The facility features zero-discharge water recycling and air filtration technology.
The company will employ about 60 people in the facility. The positions range from a variety of engineering roles, including chemical, mechanical, software and computer-aided manufacturing to equipment operators and maintenance workers.