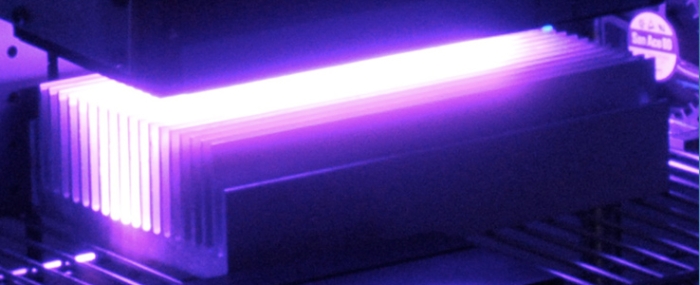 Electronics Production |
Excelitas acquires Phoseon Technology
Excelitas Technologies has completed the acquisition of Phoseon Technology on February 15, 2023.
Phoseon is a designer and manufacturer of LED-based industrial curing and scientific illumination solutions based in Hillsboro, Oregon.
"I am delighted to welcome the Phoseon team to the Excelitas family. Phoseon's core capabilities in LED innovation and manufacturing ideally complement our existing technology offering and provide an excellent opportunity for expanded R&D cooperation to better serve our customers," says Paul Brierley, Vice President Lighting at Excelitas Technologies in a press release. "Furthermore, Phoseon's compelling standard product portfolio promises tremendous growth when combined with our expansive global channel sales network."
Phoseon joins Excelitas' commercial business unit and will continue to operate from its headquarters in Hillsboro, Oregon, extending Excelitas' geographic footprint into the Pacific Northwest.
"Phoseon's market strength in UV curing for the printing, coatings and finishing sectors is a perfect fit with Excelitas' proven leadership in UV curing for the medical device and electronics manufacturing space. Together, we offer comprehensive sales and support for curing solutions across the broadest possible range of applications," says Bill Cortelyou, President and CEO of Phoseon Technology.
The acquisition of Phoseon is the latest in a series of strategic acquisitions by Excelitas Technologies since its founding in 2010.