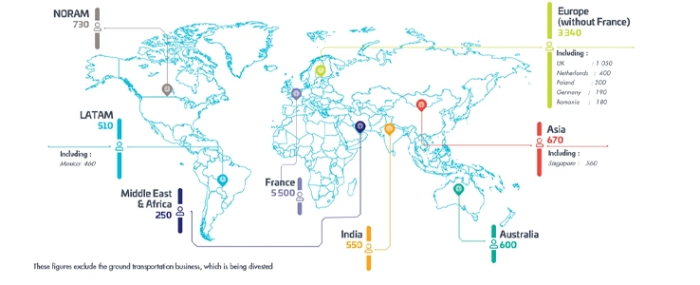 Electronics Production |
Thales looking to hire more than 12,000 new employees in 2023
Amidst global layoffs, French electronics giant Thales says that it plans to hire more than 12,000 in 2023 to support its growth trajectory.
Following a record-breaking year for recruitment in 2022, Thales is continuing to hire in 2023. The company says that it is looking to beef up its workforce to support the growth trajectory in its three core markets: Aerospace, Defence and Security, and Digital Identity and Security.
In order to do so, the group will be hiring all over the world, and expects to take on 5,500 new employees in France, 1,050 in the United Kingdom, 600 in Australia, 550 in India and 540 in the United States and in many more places.
In 2022, the French group increased its recruitment drive compared to 2021 by 50% and hired 11,500 new employees during the year.
Thales says in a press release that it is hiring in every discipline across all its business segments. The company is specifically targeting Research & Development – ergo software and systems engineering, cybersecurity, and artificial intelligence – where 40% of the new hires in 2023 will be recruited. 20% of the new hires will go to industrial operations, working with the supply chain, electronics production, and mechanical production.
"There is meaning in what we do at Thales, particularly in these times of upheaval and transformation. Day after day, our people around the world are driven by the same goal – harnessing human intelligence and technology to drive progress in our societies. Joining Thales is a ticket to some of technology's great human adventures and a chance to be part of a learning organisation that places a premium on collective endeavour." says Patrice Caine, Chairman & CEO of Thales in the press release.