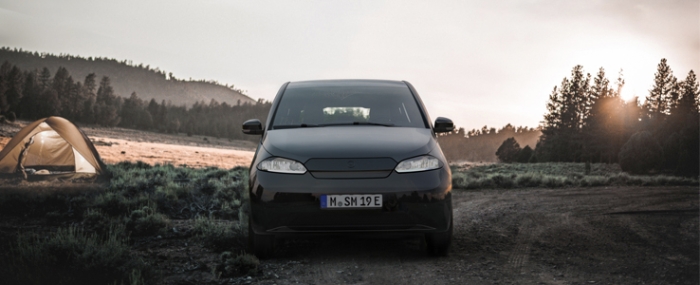 Electronics Production |
Sono Motors scraps the Sion program
Sono Motors says that the company has decided to pivot its business model to exclusively provide its solar technology to third-party vehicles, and to terminate its Sion passenger car program.
The company's solar solutions, including hardware such as power electronics and software, are already in application today, with 23 customers across Europe, Asia, and the United States.
Sono Motors states in a press release that the termination of the Sion program reflects a decision to focus on a capital-light business model – roughly 90% of the funding needs for 2023 were generated by the Sion program – in light of depressed capital market conditions. Given the resource-intensive nature of the Sion program, including personnel requirements, the company is now implementing a significant cost reduction program.
"This pivot marks a significant step in Sono Motors' business development," says Laurin Hahn, co-founder and CEO of Sono Motors, in a press release. "Even though we had to terminate our original passion project, the Sion program, shifting our entire focus to business-to-business solar solutions provides us with an opportunity to continue to create innovative products in the solar space."
The CEO continues to state that it was a difficult decision and despite more than 45,000 reservations and pre-orders for the Sion.
Sono Motors is currently working as a development partner and supplier with companies in ten countries in Europe, Asia, and the United States. Customers include Mitsubishi Europe, CHEREAU, and two Volkswagen subsidiaries – Scania and MAN Truck & Bus.
In light of the Company's decision to terminate the Sion program, the Company plans the redundancy of approximately 300 employees. In this context, Thomas Hausch has decided to step down from his role as COO but will support the Company's transition.