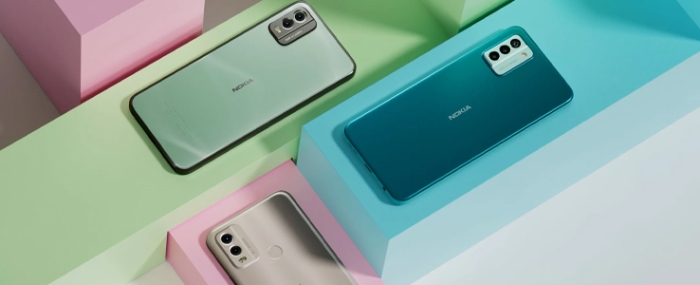 Electronics Production |
HMD to bring manufacturing of Nokia smartphones to Europe
HMD Global sets out on a journey to bring Nokia device manufacturing to Europe.
The company just announced the arrival of three new Nokia smartphones, Nokia G22, Nokia C32 and Nokia C22. But the biggest news was that during the unveiling, the company also said that it is taking the first step in journey to become the first major global smartphone provider to bring manufacturing to Europe.
In the first stage of this journey, the company is developing capabilities and processes to bring 5G Nokia device production to Europe in 2023.
"We are very pleased to announce this first step in our journey to bring 5G device manufacturing to Europe. The Nokia brand has a proud history within the European market, and with this move we are continuing to strengthen our position as the only major European smartphone provider," says Jean-Francois Baril, Co-Founder, Chairman and CEO of HMD Global in a press release.
The company continues to state that the new developments are a continuation of the company's commitment to conducting secure and transparent operations in Europe.