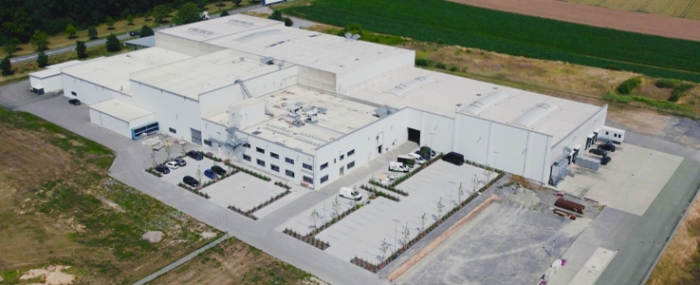 Electronics Production |
Valmet Automotive starts German production
The Finnish company's first battery plant in Germany is up and running. Valmet Automotive has officially started the series production of battery systems in Kirchardt.
The plant near Heilbronn manufactures high-voltage systems for electric vehicles and plug-in hybrids. At the Kirchardt site, Valmet Automotive has around 11,500 square meters of production space.
The current first program for the Kirchardt plant is a small-series production of modules, packs and the battery management system (BMS) for the PHEV version of an unnamed sports car brand. Pre-series production for the first large volume order for another customer, a German OEM, is scheduled to start in the summer of 2023.
Recruiting for the plant's various positions is already underway, however, most of the needed workforce – about 150 employees – will be coming on board during 2024. Currently, the plant has a workforce of around 60 employees.
"Since the start of production at our first battery plant in Salo, Finland, in 2019, we have delivered over 1 million battery systems for our customers' hybrid, plug-in and fully electric vehicles. The plant in Kirchardt, our first in Germany, will further strengthen Valmet Automotive as a leader in the production and development of battery systems," says Jyrki Nurmi, SVP of the EV Systems (EVS) business line, Valmet Automotive in a press release.
Valmet Automotive now operates three battery assembly plants, two of them in Finland at the Salo and Uusikaupunki sites.
The decision to build a battery assembly plant in Germany was made after Valmet Automotive was nominated by a German car manufacturer as the system supplier for a new battery program. The program requires battery assembly to take place close to the customer to save resources and minimise transport.
Another important factor is the proximity to the company's development sites in Munich and Bad Friedrichshall, where the company operates a full-scale high-voltage battery test center, too.