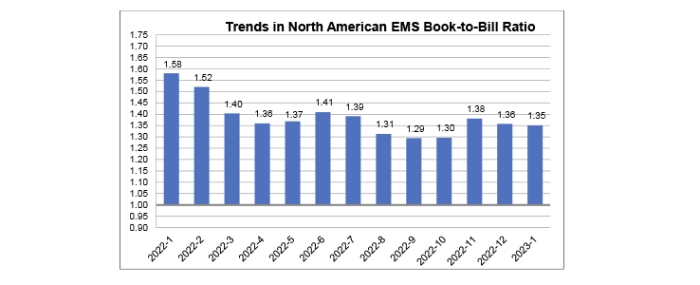 Electronics Production |
North American EMS industry up 10.1% in January
Total North American EMS shipments in January 2023 were up 10.1% compared to the same month last year. Compared to the preceding month, January shipments decreased 3.7%.
EMS bookings in January decreased 4.8% year-over-year and increased 1.0% from the previous month. The book-to-bill ratio stands at 1.35.
"EMS sector throughput remains on solid footing, but both orders and shipments are showing some downward pressure likely related to weaking macroeconomic fundamentals," said Shawn DuBravac, IPC's chief economist.