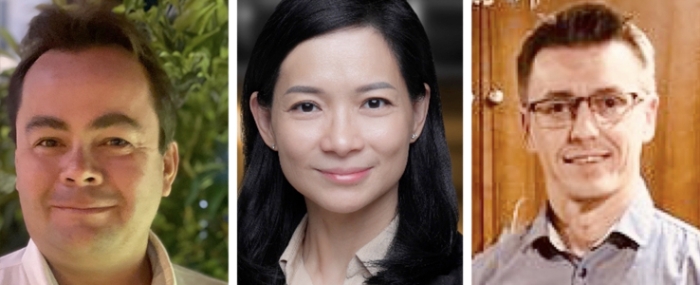 PCB |
CONFIDEE steps on the gas – adds new team members
Just a few months old and Europe's newest PCB company is already expanding its team with three additional members.
The company has recently appointed Rafal Stankiewicz as Sales Manager Poland, Alexandre Buia, as Sales Manager France and Yik Chuang Tang has been named Operations Manager.
"We are honoured to welcome these talented professionals to our dedicated team. As we continue to grow and manage compliance business, it is critical with devoted and experienced colleagues to ensure the maintenance of our commitment; protecting our customers' PCB supply chains, as their printed circuit partner," says Vidar Olsen, CEO of CONFIDEE in a press release.
Stankiewicz brings with him many years of experience from the printed circuit industry and will handle the company's business in Poland, whilst Buia will – together with his father Michel Buia –manage the French market. Tang will together with Asle Høibybråten take care of operations, as Operations Manager.
The company states that the additional muscles position the CONFIDEE to continue its growth and to maintain its commitment to provide compliant printed circuits to all industries, protecting customer data with transparency by monitoring and reporting in their supply chains.
"It is through our values, to be transparent and personal, we base all our actions, and will build our reputation as a trusted partner in the industry. I have no doubt that our new colleagues will bring their own unique skills, knowledge and perspectives to the team, and that together, we will continue to uphold our values, and always stick to the transparent truth", Olsen concludes.