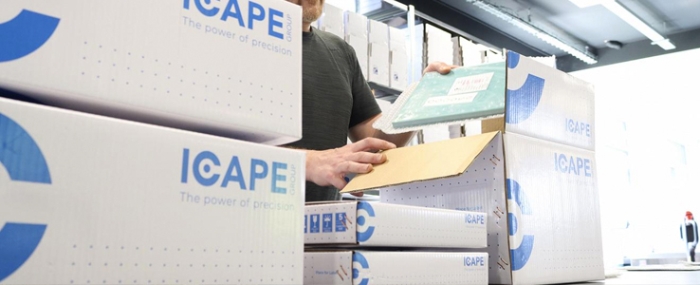 PCB |
ICAPE strengthens its supply chain in Europe
PCB supplier ICAPE Group is expanding its logistics solutions as it aims to meet growing demand for PCB and technical parts from the electronics industry.
As part of the group's strategy to establish a local presence in multiple countries, ICAPE has reinforced its subsidiary in Modena, Italy. The subsidiary enters a new phase of growth and development to meet the demand increase. As part of this ICAPE has decided to make a significant investment through a new facility of 350 square metres providing new resources to further enhance its services.
This new fully operational warehouse accompanies the development of ICAPE group and its logistics network, which now comprises 12 warehouses around the world.
"ICAPE Group has already proved its key technical expertise by acting as a single point of contact for its clients, handling the PCB and technical parts' entire supply chain. With our structured and global platform, we are able to serve our clients all around the world. This new facility in Italy consolidates both our presence in Europe and strengthens our competitive and strategic advantage, further positioning ourselves as a major intermediary between clients operating all over the world and local suppliers," says Cyril CALVIGNAC, ICAPE Group's CEO, in a press release.