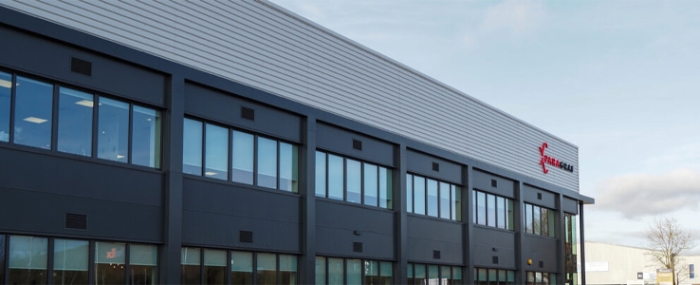 General |
UK graphene manufacturer doubles its footprint with new site
Paragraf's new site offers over 43,000 square feet of industrial space – more than double the footprint of Paragraf's existing facility
Paragraf specialises in the manufacturing of high-purity graphene but also the integration into ready-to-use products, The company recently took possession of a second manufacturing site in Huntingdon, Cambridgeshire.
The new site will allow the company to massively increase the size of its clean room facilities and other manufacturing areas while providing additional office space. Paragraf says that its staff will start to move in during the first quarter of 2023 and production is expected to ramp up during the second half of the year.
The initial expansion of staff into the Huntingdon facility will enable accelerated development of the research, development and production areas on the current Somersham site to cope with increasing customer demand. Paragraf's first site was opened in October 2018 and since then Paragraf has grown from 12 employees to over 110.
"Paragraf has the ambition and proven ability to lead deep-tech graphene development across multiple industries, this new manufacturing facility will enable us to not only meet growing demand for our existing products, but also give us the space to develop new products to fuel our pipeline," says Simon Thomas, Paragraf CEO, in a press release.
He continues to say that the world is just beginning to realise the benefits that graphene-based electronics can bring to a wide range of applications.
"There are massive opportunities for us to help alleviate global problems using graphene to, for example, reduce energy usage, boost product performance, improve safety, accelerate diagnosis in healthcare, and build next-generation advanced material semiconductor technologies.