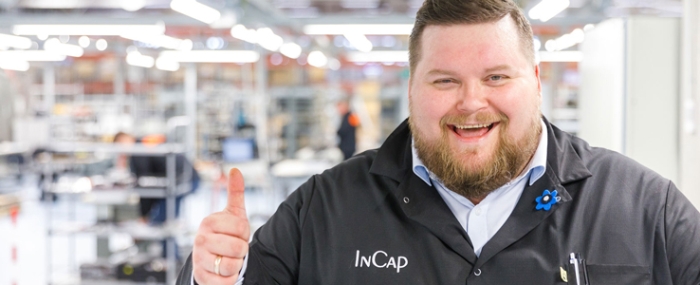 Electronics Production |
Incap reports all-time high revenue and profitability
The EMS provider ended 2022 with another strong quarter with revenue of EUR 78.7 million, which led to full-year 2022 revenue reaching EUR 263.8 million, an increase of 55% compared to 2021.
As stated above, the company recorded fourth-quarter revenues of EUR 78.7 million, an increase of 52.9% from EUR 51.4 million during the same period in 2021. Operating profit (EBIT) increased 50.5% from EUR 8.4 million in 4Q21 to EUR 12.7 million in 2022. Net profit for the period amounted to EUR 8.7 million, compared to EUR 6.9 million.
Full year 2022 revenues increased 55.3% and amounted to EUR 263.8 million, compared with EUR 169.8 million in 2021. Operating profit (EBIT) increased 49.9% and amounted to EUR 38.9 million. Net profit for the year ended up at EUR 27.6 million, compared with EUR 21.1 million in 2021.
"Our strong growth was driven by the demand for electronics from existing and new customers, all-time-high orderbook and supported with our earlier investments in capacity in our factories. In particular, we saw growth in industrial electronics, green energy and green mobility. Relative profitability remained on a good level thanks to our efficient and cost-effective operational model and favourable product mix," says Incap's President and CEO, Otto Pukk.
The CEO continues to state that the construction of the EMS provider's third factory in India is being finalised and the production ramp-up will begin at the end of the first quarter 2023 as planned.
"There is still some uncertainty in the market when entering 2023. As component availability and lead times keep improving, we expect that visibility will come down to more normal levels as customers don't need to place orders so much in advance. With components available equally for all on the market, we expect competition to increase in many segments."
However, the long-term perspective for the EMS business remains positive, according to Otto Pukk. And the company expects its organic growth to continue in 2023 but at a more modest pace.
Incap currently estimates that its revenue and operating profit (EBIT) for 2023 will be higher than in 2022.