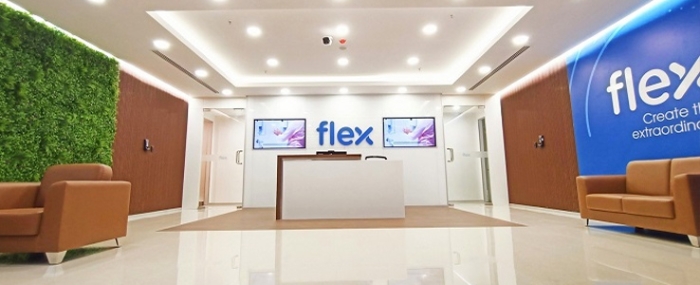 Electronics Production |
Flex expands operations in India
Flex is opening its new Global Business Services (GBS) center in Coimbatore, India. This will be Flex's third GBS center in India that will complement its existing GBS facilities in Chennai and Pune.
In addition to the three GBS facilities, Flex operates two manufacturing facilities in Sriperumbudur, Tamil Nadu and two Global Services and Solutions facilities in Bangalore, Karnataka.
"Our Global Business Services and Solutions has evolved to be an integral part of Flex operations with resilient business continuity capabilities. Our vision is to enable global business transformation through integrated and innovative solutions and GBS is a key enabler of Flex's success. This new GBS facility at Coimbatore will work cohesively with GBS Chennai and Pune to further advance the value GBS can provide to Flex," says Balroop Grewal, Senior Vice President Operations at Flex.
The GBS centers provide centralised services in support of Flex's global operations in the areas of Global Procurement & Supply Chain, Finance, Engineering & Quality, Program Management, IT and HR, together with other specialised verticals. Flex has been operating in India since 2001 and with over 5,000 employees.