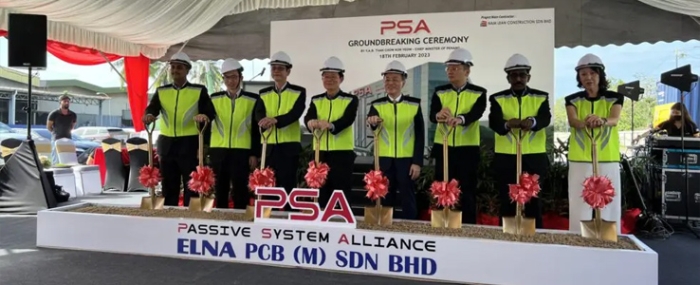 PCB |
PCB manufacturer expands in Malaysia, creates 1,000 new jobs
Elna PCB Malaysia Sdn. Bhd. (Elna PCB) has broken ground on an expansion project which will result in a new manufacturing plant in Seberang Perai Tengah, Penang.
With an investment of approximately MYR 1 billion (EUR 211.3 million) for the equipment, plant, and machinery, the construction of the new plant kicked off in December 2022. The company says that it is aiming to complete the project within a year. Once up and running in 2024 the plant is expected to create an additional of 1,000 jobs.
Spanning across 10,289 square meters of land area, the new plant will manufacture PCBs for automotive, server, networking, laptop, desktop and consumer electronic device products.
"Elna PCB is optimistic that, upon completion of this project, we will be able to achieve a 5-fold business growth from our current business size. We chose Penang as our present and future home, as Penang's competitive edge lies in its skilled workforce, robust market and supply chain. Our local suppliers have been very supportive and we wish to strengthen our ties with them by enabling more localisation activities, says Mr. Ian Yang, the President of Elna PCB in a press release.
Elna PCB became part of the PSA Group in Taiwan, following a joint venture between PSA Group and Japan-based Elna Printed Circuit in 2018. PSA Group – short for Passive System Alliance – belongs to Walsin Lihua Group, an international conglomerate headquartered in Taiwan with operations spanning wire and cable, stainless steel and renewable energy. PSA has more than 50 production bases globally, including Taiwan, China, Japan and Malaysia, and its entities focus on PCBs, passive components, electronic manufacturing services and assembly.