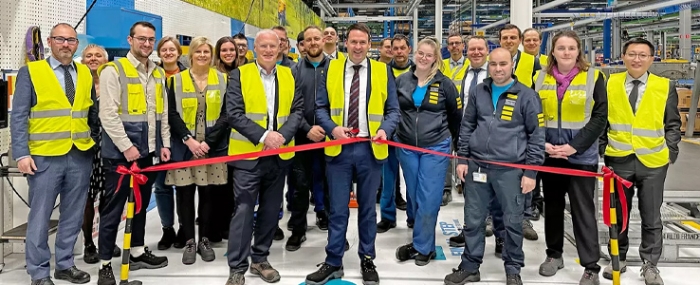 Electronics Production |
Atlas Copco opens production line for E-Air production
The first of its kind in the company's facilities in Antwerp, Belgium. The new all-electric production line has cut lead times for deliveries of plug-in portable compressors by 50%, accelerating the wider sustainable transformation.
Atlas Copco is investing in the future by inaugurating its first production line dedicated to the assembly of low-carbon electric compressors. Based in Antwerp, Belgium, the new assembly line has cut lead times for the E-Air VSD units by half, the company states.
The company's electric mobile compressor range has gained considerable momentum since its release in 2019. Designed to deliver a cost-effective and low-carbon compressed air solution, the E-Air is in demand across the construction, oil and gas, and mining sectors. Responding to the unprecedented growth of consumer interest in clean energy tech, Atlas Copco has invested in the extra capacity to optimise its output.
"The dedicated E-Air production line is a tangible symbol of our commitment to a sustainable transformation. We are embracing innovation that meets our customer and partner demands for efficient low carbon solutions, while simultaneously lowering our own emissions," says Bert Derom , President Atlas Copco Portable Air Division, in the press release.