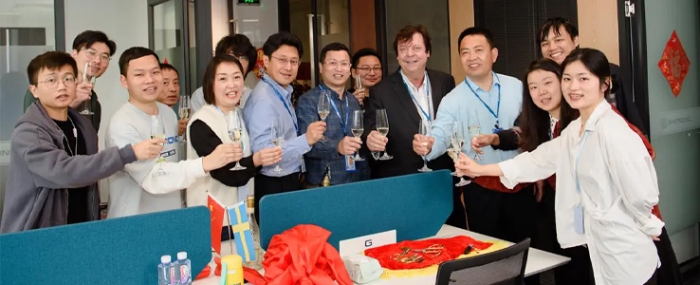 Electronics Production |
Syntronic opens new branch in Guangzhou, China
Swedish design house Syntronic continues its expansion, this time the company has opened a new branch office in China's third-largest city, Guangzhou.
The new branch in Guangzhou is Syntronic's sixth office in China. At the new office, the team will work in close collaboration with Syntronic's offices in Beijing, Chengdu, Tianjin, Nanjing, and Shanghai.
"I am very happy to be able to gather with you here today to celebrate this expansion, which will boost our growth and development," says Björn Jansson, Founder and CEO of Syntronic Group, in a press release.
From the Guangzhou location, the company will offer high-level R&D services related to Open RAN baseband, digital platforms, and security equipment.
"This development serves as good foundation for our further expansion in Southern China. I believe that our success stories in other locations will be replicated here in Guangzhou," says Syntronic Asia's General Manager Zinser Zhao.
The company continues to state that it envisions further growth in Asia and other locations in the years to come.