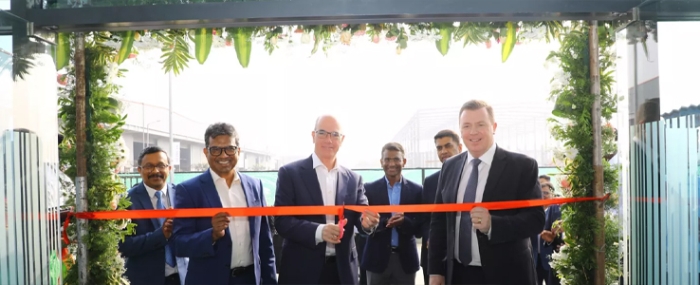 Electronics Production |
Hitachi Energy opens new power system factory in Chennai
Hitachi Energy has inaugurated a new high-voltage direct current (HVDC) and power quality factory in Chennai.
The new factory will manufacture advanced power electronics for HVDC Light, HVDC Classic, and STATCOM, together with MACH control and protection system, the brain behind the company's transmission and power quality solutions.
This factory will serve both the fast-growing Indian market as well as the large global demand for clean energy solutions. It is the latest HVDC factory built and the world's second testing lab of power quality control solutions. installations.
"To get to a sustainable, flexible and secure energy system, both sustainability and energy security will be at the center of the efforts for advancing a sustainable energy future for all," says Claudio Facchin, CEO of Hitachi Energy, in a press release. "Accelerating and anticipating investments in grid infrastructure and in innovation, people and modern production facilities are of key importance as we can build upon it and expand as the energy system evolves."