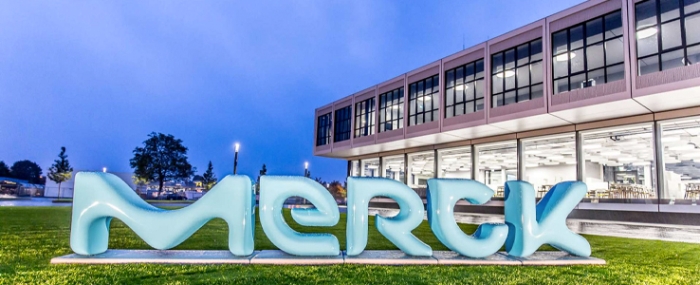 General |
Merck expands its semiconductor solutions capacities
Merck has broken ground in Kaohsiung, Taiwan, for a new production facility in its Semiconductor Solutions business.
Merck is building a new production facility for its Semiconductor Solutions business in Kaohsiung, Taiwan. The site, which covers an area of 150,000 square metres, will produce specialty gases and semiconductor materials for thin film and patterning solutions as of 2025.
The company explains in a press release that the site is to be expanded in multiple stages. By 2025, the company intends to invest significantly more than EUR 3 billion in innovations and capacity expansion projects within its Electronics business sector.
"Irrespective of the current turbulent macroeconomic situation, the medium- and long-term, very positive growth prospects of our markets remain unchanged. The further advance of digitalization and the exponential growth of data will continue to lead to sharply increasing demand for electronics. That is why we are investing in our highly attractive growth markets and purposefully expanding production capacities and innovative power in the immediate vicinity of our customers," said Kai Beckmann, Member of the Executive Board of Merck and CEO Electronics, in a press release.
As a key innovation partner close to customers, Electronics operates R&D centres and production facilities for materials and solutions for the electronics industry at sites in Asia, the United States and Germany. Last year, Electronics already successfully launched various investments as part of its "Level Up" program.
In October 2022, a new facility was also completed in Kaohsiung, Taiwan, for the production of delivery equipment for the safe handling of gases and chemicals in the semiconductor industry. Delivery Systems & Services, the business unit in charge of this facility, is also expanding its capacities in the United States and plans to open a new production facility in Chandler, Arizona in the first half of 2023.
Apart from Kaohsiung in Taiwan, Electronics is currently also expanding its semiconductor materials production capacities at several other sites in Asia, the United States and Germany. To this end, an entire series of investment projects is being prepared or already in implementation. In addition, Merck recently acquired the chemical business of the Korean company Mecaro.