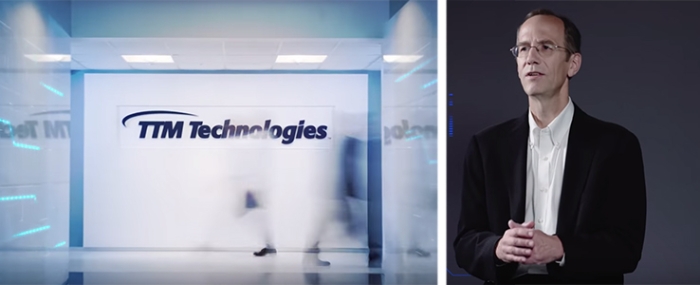 PCB |
750 jobs lost as TTM plans to close three plants
TTM Technologies says that it plans to close three manufacturing facilities in order to improve total plant utilisation, operational performance, customer focus and profitability.
The company says that it will close its PCB manufacturing operations in Anaheim and Santa Clara, California, and Hong Kong and consolidate the business from these impacted sites into TTM's remaining facilities.
With the plant closures, TTM says that it aims to improve both facility and talent utilisation across its manufacturing footprint, which should result in improved profitability. The company also states that it expects to continue to support impacted customers at its remaining manufacturing sites.
"Although demand for our Aerospace & Defense business remains very strong, current macro-economic conditions are causing a softening of demand for our commercial business. This has necessitated the need for us to streamline our manufacturing operations," says Tom Edman, President and CEO of TTM Technologies, in a press release explaining the decision.
Edman continues to that that the company expects that these actions will allow TTM to better serve its customers with more focused operations as well as a lower cost structure.
"These are extremely difficult decisions, and we realize these actions will likely have a significant impact on the lives of our dedicated employees at the Anaheim, Santa Clara, and Hong Kong locations. We will work with our employees to assist them through this transition," concluded Mr. Edman.
The company expects to close the three sites over the course of 2023, transferring staff members to nearby facilities as necessary.
The company also states that it will provide long notice periods, severance pay, and extended medical coverage to employees who do not transfer. TTM expects a total reduction of approximately 750 employees, or 5% of the global workforce as a result of the closures.
TTM expects to record between USD 22 and USD 28 million in separation, asset impairment and disposal costs related to this restructuring, primarily between now and the end of 2023. However, these actions are expected to yield an annual operating profit increase of approximately USD 22 to USD 27 million after the facilities are closed and the transferred business is completed.