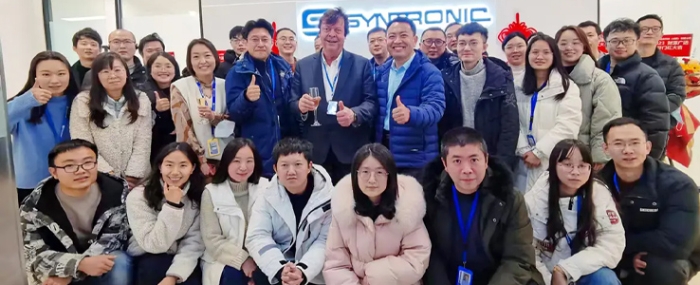 Electronics Production |
Syntronic expands in Chengdu, China
The Swedish design house recently inaugurated its upgraded premises in Chengdu, China.
Syntronic – which has had a footing in Chengdu since 2016 – views its presence in the city as strategically important. In 2021, the company began the process of expanding in the city to meet customer demand. As a result of the process, the Chengdu branch has been equipped with larger premises in accordance with high-level industry 2.0 standards, a press release reads.
"Chengdu has undergone tremendous development lately. The team at Syntronic Chengdu has strong technical capabilities and our customer base here is increasing," said Björn Jansson, CEO of Syntronic Group.
In the Chinese city, the company has accumulated expertise relating to RF, infrastructure, power supply, PCB, digitization, wireless communication system software, and integration testing.
The team has the capacity to handle RF-related circuit design products, test measurement, hardware development, and embedded software development. Its expertise also covers PCB design, system functions, performance & verification, hardware integration testing, wireless protocol stack development, communication system-related software, and hardware testing verification.
"I still remember the time when we had no more than 100 coworkers at the Chengdu Branch, which was very exciting at that time," said Zinser Zhao, General Manager of Syntronic Asia, in the press release. "Since then, our Chengdu team has grown to 260 people. I believe that our business in West China will continue to grow. From Chengdu, we can expand into Chongqing, Xi'an, and other regions, and attract local, national and even global customer projects."
Following several years of development, the company's office space in Chengdu has expanded significantly. The hardware facilities have been upgraded, and the company's research and development environment has also received additional attention.
Syntronic expects the demand for its services and expertise in Chengdu to continue to grow in the short and long term.