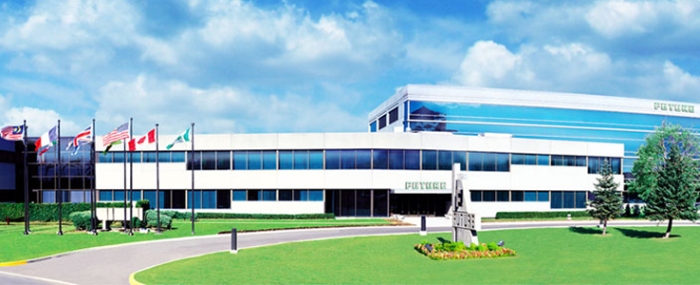 General |
New leadership takes the helm at Future Electronics
Last week Future Electronics announced that Chairman, President and CEO Robert G. Miller will permanently step down following allegations raised in a CBC program. Omar Baig immediately assumed the role of President and CEO, and now the company is further strengthening its executive team.
Mr. Miller's resignation followed an investigative report by Radio-Canada's Enquête and CBC's The Fifth Estate in which several young women alleged that Robert G. Miller had paid them for sex when they were minors, between 1994 and 2006.

"Robert G. Miller will permanently step down to focus on his very serious health issues and devote his attention to the protection of his reputation," the press release announcing his resignation reads.
The press release continued to state that the now-former CEO "adamantly and vehemently denies the malicious allegations made against him, and confirms they are false and wholly unsubstantiated and that they arose as a result of a bitter divorce." He also claims that these allegations are now being repeated for financial gain.
The Radio-Canada/CBC investigation revealed allegations that some of Future's employees facilitated Miller's activities.
Future Electronics yesterday announced that it has cut ties with all employees named in the investigation, CBC reports.
The company later issued a press release presenting its new global executive team, with former COO, Omar Baig as President, CEO, and Chairman of the organisation.
Omar will be supported by a nine-person multidisciplinary Executive team including Stuart Baily (Supply Chain), YH Chin (Asia), Luc Dufour (Finance, IT), Georgia Genovezos (Digital), Karim Khebere (EMEA), George Maughan (Legal), Jamie Singerman (HR), Karim Yasmine (Marketing), and Julie Belanger (advisory role).
In addition, Julie Belanger has joined the company as Vice President of Transformation, a newly created executive position with responsibility for driving change management, continuous improvement and digital transformation globally.
"Our leadership realizes this has been a challenging week for the Future Electronics team, but I am grateful for the opportunity to lead this company and our wonderful employees. The appointment of these strategic roles further demonstrates our commitment to our customers, suppliers and employees. These appointments clearly support our long-term strategy of adding value to our business partners," says Omar Baig, CEO, President & Chairman, in the press release.