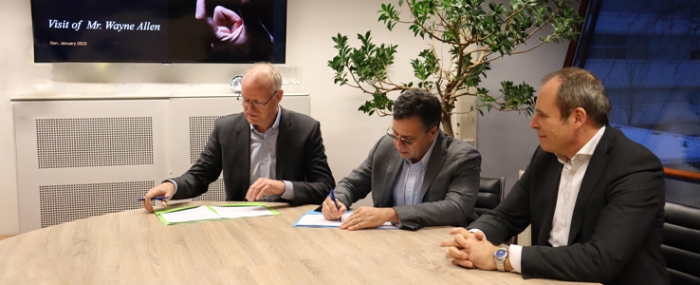 Electronics Production |
Neways signs new long-term supplier agreement with ASML
Neways has signed a new long-term supplier agreement with ASML.
Both ASML and Neways have their roots in Brainport Eindhoven, the Netherlands, and for over 35 years, the EMS provider has been a dedicated partner for ASML in developing and integrating, amongst others, electrical control units, power controls and wiring systems for lithography systems.
"We are pleased to continue our longstanding relationship with Neways. Over the past decades we have worked together on various new developments, in which Neways has proven to be a reliable and high-quality supplier. We believe that this agreement sets a strong foundation to continue our joint efforts for the growth ahead of us," says Michiel Claessens, Senior Director Sourcing & Supply Chain at ASML in a press release.
Hans Büthker, CEO at Neways, adds: "Lithography systems like wafer scanners demand the highest levels of technology, quality, speed, and precision. To remain at the forefront of cutting-edge technology, we are continuously investing in our organization, for example in new high grade production facilities, innovation, and sustainable concepts around circular electronics. We are proud to support ASML as electronics partner and are looking forward to continuing our relationship through this new agreement."