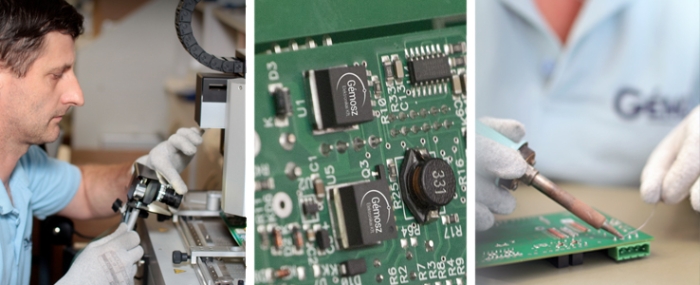 Electronics Production |
Gémosz expands technologically and physically
Over the last few years, the Hungarian EMS provider has recorded business growth of above 25% on average.
Last year the company upgraded its capacity, both in a technological sense and a production sense. These upgrades provide the company with new testing features and the new production muscles come in the shape of new TX1 SMT modules by ASM, the company informs Evertiq in an emailed update.
In 2023, as we move closer to the summer, Gémosz will move into its new 1,700 square metre plant located in Tolmács, which is about one kilometres away from its current location in Rétság, Hungary.
Adding to this the company is in the midst of renewing a building close to Târgu Mureș in Romania which will provide the company with additional space for final assemblies. The 1,300 square metre facility will also be reinforced with 10 new employees.
Looking to create national unity in the EMS space
Gémosz Managing Director, Barnabás Nagy, told Evertiq that the company is looking to organise a Hungarian EMS management meeting during the summer of 2023. The goal here is to gather and market Hungarian EMS production for foreign countries – and to assist one another through national unity.