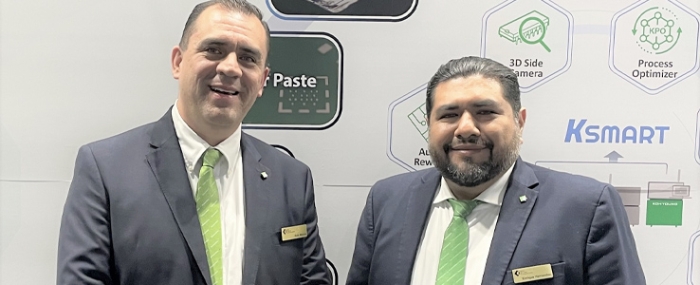 Electronics Production |
Koh Young America promotes from within
Inspection specialist Koh Young has promoted Enrique Hernandez Diaz to Regional Sales Manager and Rafael Matute Rohwedder to Service Manager for Mexico and South America.
Following 8 years of progressive movement in the electronics industry, Enrique Hernandez Diaz will become the Regional Sales Manager in Mexico covering Tamaulipas, Nuevo Leon, Coahuila, Durango, and Sonora. His experience at Koh Young covers Field Engineer, Application Engineer, and most recently Service Manager.
With Enrique's transition to sales, Koh Young has promoted Rafael Carlos Matute Rohwedder as the Service Manager for Mexico and South America. In his nine-year tenure with Koh Young, Rafael has supported many pre-sales studies, application assessments, and training engagements, so the transition to Service Manager for the region was natural.