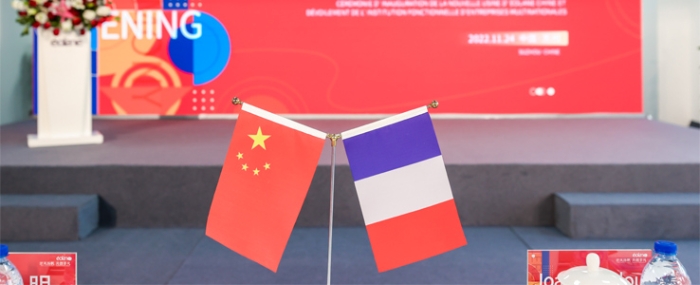 Electronics Production |
éolane's new factory in Suzhou, China is up and running
Back in late November, éolane inaugurated a factory in Suzhou which will allow the company to design, manufacture and produce for Chinese and Asian customers within the region.
With a growth of more than 21% in 2022 (YtD in November 2022), the group decided to increase its production capacity by building a new factory of 4,000 square metre, with a brand new machine park, bringing the total surface of its factories in China to 11,500 square metres.
Located in Suzhou, the new plant will serve éolane China's customers in the industrial, medical and rail sectors, in particular CRRC, a major Chinese rail company.
"The construction of our new production site in China demonstrates our ability to remain at the forefront of all technologies in order to provide the best quality of service to our customers, as close as possible to their needs. This new site validates the success and development of Eolane China, by reinforcing our production capacity, which will allow us to welcome a business volume of 50 million euros via new orders from our historical customers and the arrival of new customers," Grace-Lingjia Colin, Managing Director of éolane China says in an update.