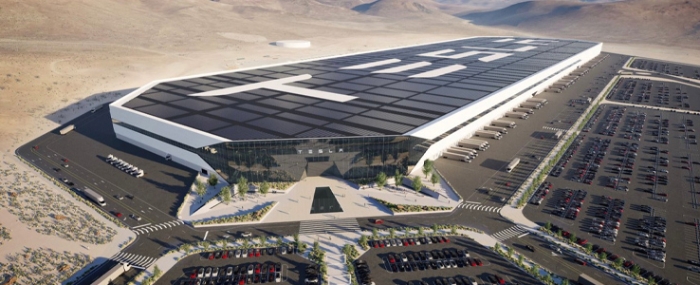 Electronics Production |
Tesla invest $3.6 billion to grow its Gigafactory in Nevada
The electric carmaker says it will invest over USD 3.6 billion to expand its operations at Gigafactory Nevada, adding 3,000 new team members and two new factories.
Back in 2014, Tesla invested USD 3.5 billion in Nevada by building its first Gigafactory. The goal was to build a facility capable of producing 35 GWh of battery cells annually. At this time, this capacity level was unheard of when talking about a single factory.
Since 2014, the company has invested USD 6.2 billion in Nevada and built a 5.4 million square foot Gigafactory. In a blog post, Telsa has listed a set of milestones, or achievements of the factory. To date, the team at Gigafactory Nevada has produced 7.3 billion battery cells (which is 37 GWh+ annually), 1.5 million battery packs, 3.6 million drive units and 1 million energy modules (14 GWh+ total).
But the company is not done with Nevada. Tesla says that it will invest over USD 3.6 billion more to continue to expand its Gigafactory Nevada. This investment will result in the creation of 3,000 new jobs and two new factories. The first factory, a 100 GWh 4680 cell factory, will have the capacity to produce enough batteries for 1.5 million light-duty vehicles annually. The second factory will be the company's first high-volume Semi factory, the company details in the blog post.