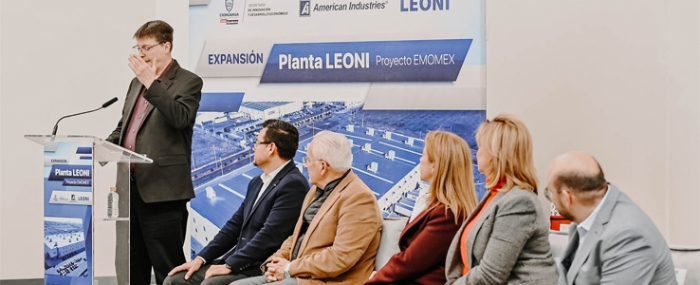 Electronics Production |
Leoni opens Mexican expansion for automotive cable production
Leoni has officially opened the expansion of its automotive cables location in Cuauhtémoc, Mexico.
Back in 2020, Phase I of a project called EMOMEX (E-Mobility Mexico) was accomplished. During this time the company invested USD 27 Million in equipment and machines for the design, development and production of high-voltage cables and cables for charging systems. Adding to this more than 120 new highly qualified jobs were created.
In 2022, the now-opened expansion was necessary to satisfy the increasing demand from the market. With the new building, the production area has been increased by more than 40% to 10,723 square metres. In the next 5 years, Leoni says it will invest approximately USD 16.8 Million in corresponding production equipment. This expansion is accompanied by the creation of at least 30 new jobs.
The facility boasts a product portfolio ranging from simple single-core cables to complex multi-core cables for driver assistance systems and data cables for autonomous driving is answering the needs of customers in North America. Charging cables and high-voltage cables for Electromobility applications are the latest addition to the portfolio and have experienced rapid growth in demand which prompted the expansion of production facilities.