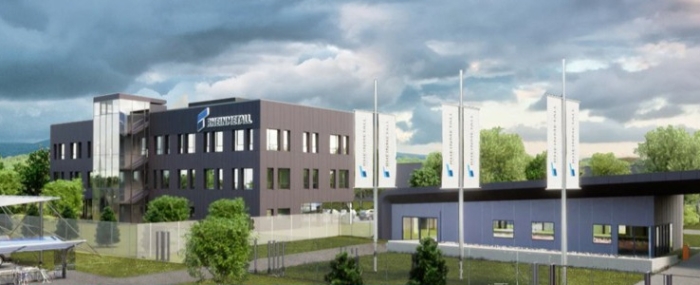 General |
Rheinmetall starts construction on a factory in Hungary
The foundation stone has been laid for the new Rheinmetall plant in Várpalota, Hungary, where ammunition for various systems will be produced by the joint venture Rheinmetall Hungary Munitions in cooperation with the Hungarian state.
Production of 30mm-medium-calibre ammunition for the Lynx infantry fighting vehicle now being manufactured at the Rheinmetall plant in Zalaegerszeg is scheduled to start in 2024. In a second phase, production capacity will be expanded and the product range widened to include other ammunition types, a press release reads.
Rheinmetall says it will then be able to produce ammunition for the Leopard 2 tank and PzH 2000 self-propelled howitzer at the Várpalota plant. Both of these systems are used by the Hungarian Army. Part of the production is earmarked for the Hungarian armed forces, with some products destined for export.
Full production capacity will be reached in 2025. In addition, Rheinmetall also plans to conduct R&D in Várpalota.
Once completed, the factory in Várpalota will employ about 200 people and the company states in the press release that workers will be needed as the plant grows.