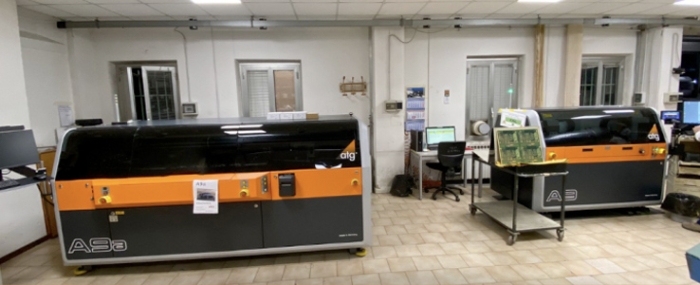 PCB |
Eltos invests in electrical test equipment
Italian PCB manufacturer ELTOS S.p.A. has invested in two new systems to perform electrical tests.
The Arezzo-based company has been operating since and produces and supplies PCBs used in fields such as telecommunications, automation, bio-medical, security, aerospace, and military. Both, CERN and the Institute of Nuclear Physics are customers.
The solution installed at Eltos facility is said to "guarantee exceptional productivity in the final process of electrical testing of printed circuits, especially in the case of the automated version", a press release reads. The system also comes with great flexibility, allowing the user to load more codes to ensure greater system autonomy.
The system was installed by Luther & Maelzer ATG systems.