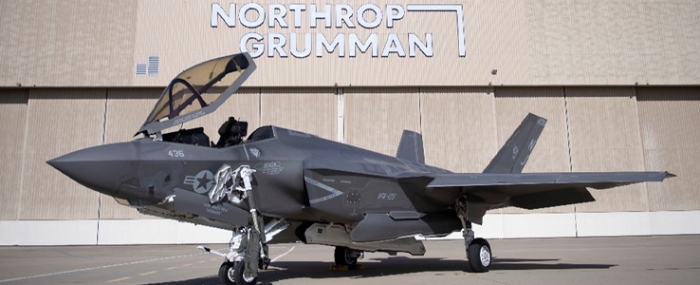 Electronics Production |
Next-Gen Northrop Grumman radar for the F-35 Lightning II
Northrop Grumman is developing AN/APG-85, an advanced Active Electronically Scanned Array (AESA) radar for the F-35 Lightning II. Northrop Grumman currently manufactures the AN/APG-81, the cornerstone to the F-35 Lightning II's sensor suite.
The development and integration of APG-85 will incorporate some of the latest technologies available and help ensure air superiority, a press release states.
Northrop Grumman plays a key role in the development, modernisation, sustainment and production of the F-35. In addition to producing the AN/APG-85 and AN/APG-81 radars, the company manufactures the center fuselage and wing skins for the aircraft, produces and maintains several sensor systems, avionics, mission systems and mission-planning software, pilot and maintainer training systems courseware, electronic warfare simulation test capability, and low-observable technologies.