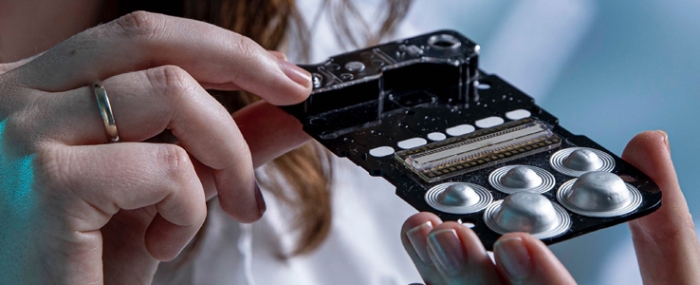 General |
SCHOTT opens first facility in U.S.
SCHOTT has opened a new facility in Phoenix, Arizona, to expand the development and manufacturing of diagnostics and life science consumables.
The new, almost 40,000-square-foot facility, comprising of clean room, high volume manufacturing of microarrays and microfluidic devices, allows the company to onshore critical manufacturing.
"The United States is one of our most important markets, and we are pleased to expand our R&D and production facilities in this region," says Dr. Heinz Kaiser, a member of SCHOTT's management board, in a press release. "Enhancing our global footprint with a manufacturing base in Phoenix not only expands our reach, but also caters to the fast-growing and dynamic diagnostics market in North America. We are eager to build a unique pipeline for this market in the U.S."
Phoenix, Arizona will mark SCHOTT's third diagnostics location, with other centers of excellence located in Jena, Germany, and Melbourne, Australia. Over the next few years, it will create 150 jobs in the greater Phoenix area, growing SCHOTT MINIFAB's employee base in Phoenix by 300 percent.
Diagnostic tests for infectious diseases, autoimmune diseases and cancers are increasingly being performed at the Point of Care (PoC) rather than central laboratories. Demand especially took off during the COVID-19 pandemic. These tests, in various microfluidic cartridges with embedded biosensors, detect and quantify multiple biomarkers related to the genes and proteins of the infecting agent or present in the patient.