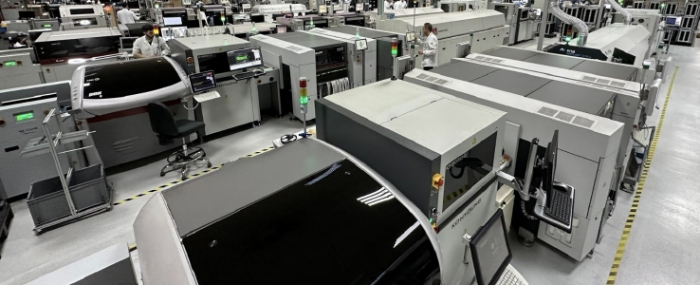 Electronics Production |
DigiProces invests in new SMT line
As DigiProces moves forward with its digitalisation plan and enhances production, its plant in Barcelona entered 2023 with a new SMT line acquired from ASMPT.
Updated; January 04, 2023 12:22 PM
"It is a cutting-edge line for automated high-precision assemblies perfectly integrated into our continuously growing smart factory," the company writes in a press release.
The company continues to state that all the new lines that DigiProces incorporate combine high capacity with flexibility and digitalisation.
This latest investment is part of DigiProces' strategic plan – a transformation towards Industry 4.0. This scheme began in 2019 with the purchase of a first line from ASMPT and the implementation of the AEGIS MES Software.