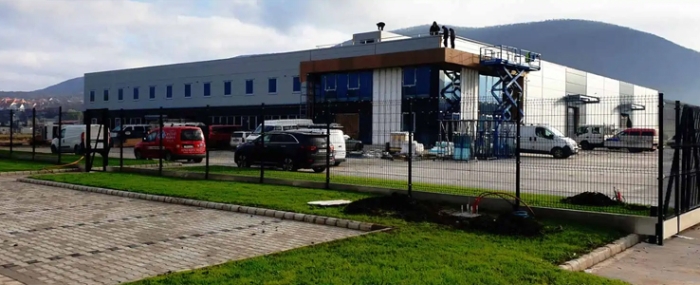 Electronics Production |
Eurocircuits' Hungarian assembly unit gets new home
Eurocircuits has moved into numerous new buildings in Eger, Hungary, in recent years. In 2016, the company built a new building for assembly, and in 2021 a completely new company building was put into operation. In 2022, it was time once again to build a new building for the company's expanding assembly operations – three times bigger than the previous building from 2016.
This new assembly building is now nearing completion. The new machines were already delivered in December. This increase in capacity from five to seven assembly lines was necessary to meet the constantly increasing demand, a press release states. The complete move and the installation of all machines will take some time, however.
While moving, Eurocircuits will keep at least one line operational alternately in the old and new plants. This is to maintain at least two operational lines for urgent orders together with its assembly department in Aachen (Germany).