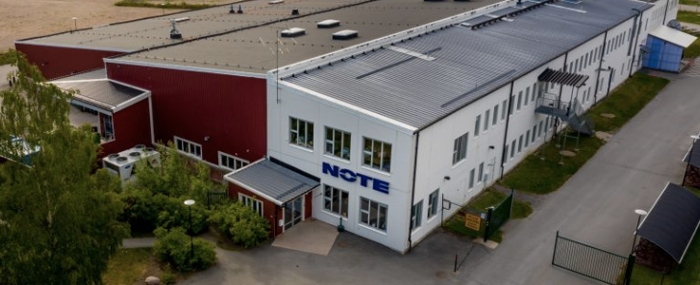 Electronics Production |
Swedish EMS provider continues its expansion
Swedish EMS provider Note says that it has signed an agreement to expand operations at its plant in Norrtälje, Sweden.
The company says that along with other investments – targeting both increased capacity and efficiency improvements of the production are – the production area of the Norrtälje facility will be expanded by roughly 1,100 square metres.
The decision is a continuation of Notes expansion plan where the manufacturer expanded its plant in Torsby during last year, increasing the production area in the plant by 2,200 square metres. In addition, Note also completed the acquisition of a plant in Herrljunga in July this year, which added production space of ​​4,000 square metre.
"It is satisfying to see the increasing demand at our plants and given our strong growth, we are constantly working to ensure additional production capacity where needed. Sweden is NOTE's largest market and during the year we have seen a growth there of 35% excluding acquisitions. The continued expansion of the plant in Norrtälje comes from expanded collaborations with existing customers as well as collaborations with new customers", says Johannes Lind-Widestam, CEO and President, in a press release.