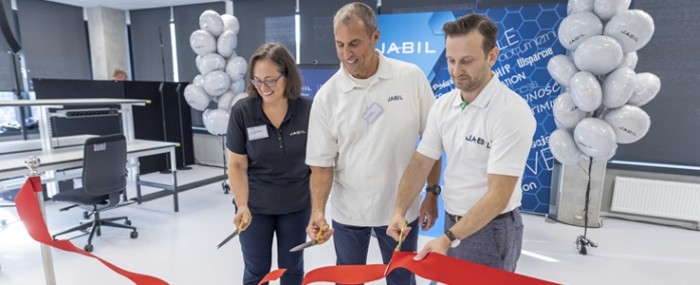 Electronics Production |
Jabil opens new design centre in Poland
Jabil has officially opened a new design centre in Wroclaw, Poland. Along with the centre, Jabil will also co-locate its European Human Resources Employee Services (HRES) team in Wroclaw.
The opening of the 10,000 square foot centre will provide a number of highly skilled engineering jobs and extends Jabil's design capabilities in concept feasibility, development engineering, industrialisation, material technology and advanced manufacturing technology, a press release states.
Jabil's design centre in Wroclaw has a range of capabilities that include electronic power design, industrialisation support, mechanical design, printed circuit board design, project management and value add/value engineering. Wroclaw is an established research and development location with over 100,000 students and 26,000 graduates.
"This design center will give Jabil the next generation capabilities and talent necessary to help our customers to continue to stay ahead of trends", speaking at the opening, Jabil Vice President for Technology April Butterfield said.