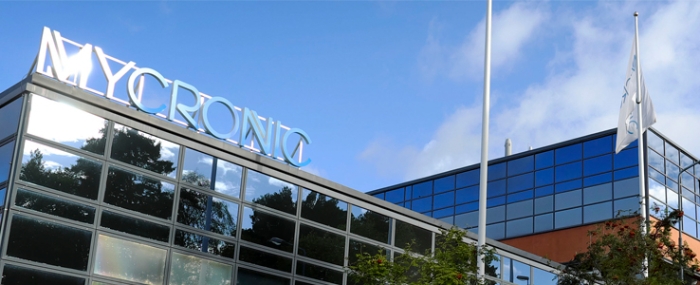 Electronics Production |
Mycronic receives order for a Prexision 8 Entry Evo
Mycronic says it has received an order for a Prexision 8 Entry Evo from an unnamed existing customer in Asia.
Mycronic says that the order value is in the range of USD 8-10 million and constitutes the company's first order for this product. Delivery of the system is currently planned for the fourth quarter of 2023 and it is to replace one of the customer's older systems.
The Prexision 8 Entry Evo is a new product in the Prexision Evo suite of mask writers for writing photomasks for displays up to G8 mask size. Unlike the Prexision Lite 8 Evo, this model comes with a flexible configuration, which enables customers to stepwise upgrade to a Prexision 8 Evo in order to produce more advanced photomasks.
"The Prexision 8 Entry Evo has a flexible configuration to meet different requirements. This enables our customers to increase performance as their needs change", says Charlott Samuelsson, Sr VP Pattern Generators at Mycronic, in a press release.