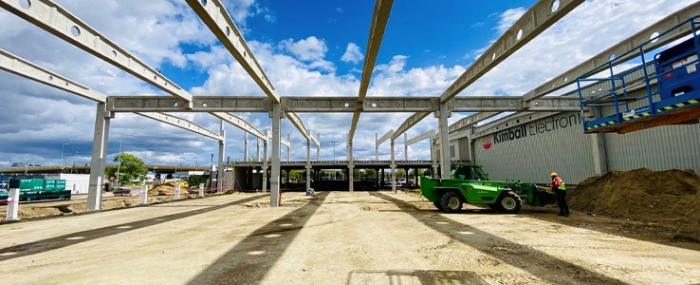 Electronics Production |
Kimball's expansion in Poland is moving along
Progress is moving along as Kimball Electronics expand on the European market and add capacity for new customer growth.
Kimball says that the expansion of its Poland facility is needed to support its long-term customers as well as to add capacity for new customer growth. The performance of the manufacturing teams at the Poland facility has simply made it necessary to expand.

Kimball's operations in Poland currently offer the company 15,700 square metres of space. With the expansion, the EMS provider is adding approximately 3,800 square metres to its footprint in Poland.
The expansion is currently expected to be completed in early fiscal 2024.
"Our Poland facility is one of the largest facilities we operate and where we have supported customers from Europe from our current location for well over a decade. It's a very popular preference of our customers. We support all four market verticals in Poland. We expect this investment will strengthen and add new capabilities to our package of value as a multifaceted manufacturing solutions provider and as we look to grow our business," Don Charron, CEO of Kimball Electronics, said when the expansion was first announced.