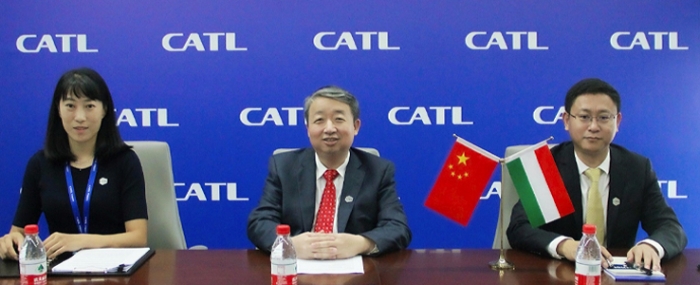 Electronics Production |
CATL to build a second European battery plant in Hungary
Contemporary Amperex Technology Co., Limited (CATL) says it will invest EUR7.34 billion euros to build a 100 GWh battery plant in Debrecen, Hungary, which is also its second battery plant in Europe following its German plant.
Covering an area of 221 hectares in the Southern Industrial Park of Debrecen, the project will supply both cells and modules to European automakers. Construction of the first production facilities is currently planned to start within this year.
CATL says in a press release that it will use electricity from renewable energies, and is considering developing solar power with local partners in the country. In order to build a sustainable and circular battery value chain, the company is also examining the possibility of joining forces with local partners to establish facilities for battery materials in Europe.
"There is no doubt that our plant in Debrecen will enable us to further sharpen our competitive edge, better respond to our European customers, and accelerate the transition to e-mobility in Europe," says Dr. Robin Zeng, founder and Chairman of CATL, in the press release. "The greenfield project in Hungary will be a giant leap in CATL's global expansion, and also an important step in our efforts to make an outstanding contribution to the green energy drive for humankind."