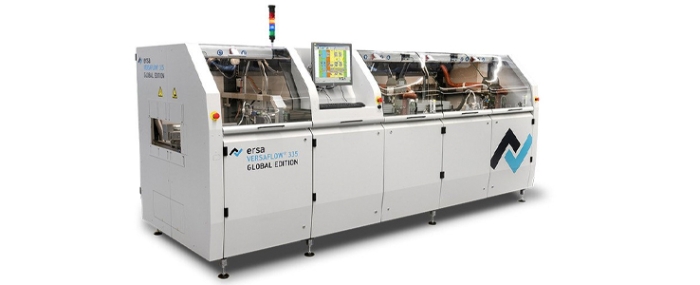 Electronics Production |
Orbit One invests in new equipment for Stockholm unit
Orbit One's new selective soldering machine from German manufac­turer ERSA is now in full operation at our Stockholm unit.
It is the same type of machine already in use at the site in Ronneby and offer the company both capacity and flexibility. The new selective soldering ma­chine replaces the existing wave soldering machine and represents yet another step in Orbit One's continuous improvement strategy.
In conjunction with the investment in the new selective soldering ma­chine, Orbit One also invested in a nitrogen generator.
"The soldering process requires nitrogen gas, and investing in our own nitrogen generator makes us more self-sufficient and more flex­ible while also entailing environ­mental benefits, as we eliminate the need for long truck shipments to refill our nitrogen tanks", says Per-Ola Johansson, Engi­neering Manager at Orbit One in a press release.
The investment also brings some environmental benefits as the new selective soldering machine uses significantly less energy. The previous wave soldering machine required energy to melt around 600 kg of tin, whereas the new selective solder­ing machine only needs around 10 kg for continuous operation.
"Yet another benefit is that the new selective soldering machine can perform soldering closer to the components, thus eliminating the need to create new, expensive fixtures for each circuit board, as was the case with the older wave soldering machine. Instead, the programming controls the exact location of the soldering, point for point. Furthermore, the use of selective soldering is a must for certain modern circuit boards", Per-Ola Johansson concludes.