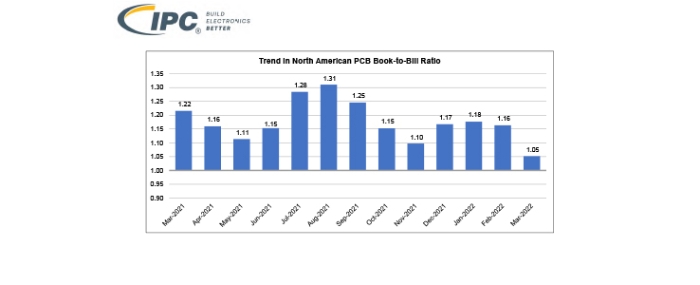 PCB |
North American PCB industry sales down 11.7% in March
Total North American PCB shipments in March 2022 were down 11.7% compared to the same month last year. Compared to the preceding month, March shipments rose 5.6%, says the IPC.
PCB year-to-date bookings in March were down 25.9 percent compared to last year. Bookings in March fell 1.3 percent from the previous month. The book-to-bill ratio stands at 1.05.
"Stronger shipments suggest marginal improvement in supply chain dynamics but a drop in orders alludes to slowing demand across a number of downstream sectors," said Shawn DuBravac, IPC's chief economist.