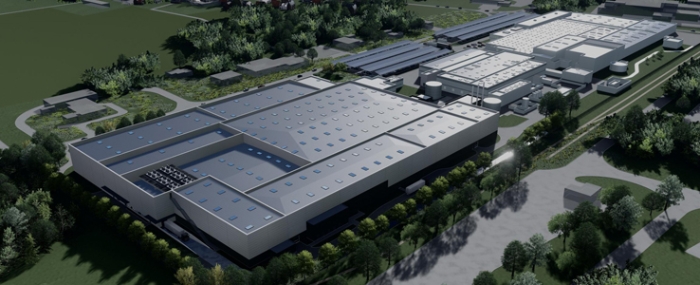 General |
Mercedes-Benz becomes shareholder in ACC
Mercedes-Benz, Stellantis and TotalEnergies/Saft have signed a deal to become equal partners in Automotive Cells Company (ACC), completing a transaction announced back in September 2021.
The partners have committed to increase ACC's industrial capacity to at least 120 GWh by 2030 and to scale up development and production of next-gen battery cells and modules.
As part of the German carmaker's strategy to go all-electric, ACC will supply Mercedes-Benz with battery technologies from mid of the decade.
"Our stake in ACC marks another important step on the way towards an all-electric product portfolio by the end of the decade. To reach this target, we need a total battery production capacity of more than 200 Gigawatt hours by 2030. This is why we are continuously expanding our own R&D and production activities, and teaming up with partners to speed up progress", says Markus Schäfer, Chief Technology Officer responsible for Research & Development and Procurement at Mercedes-Benz, in a press release.
Mr. Schäfer continues to say that the company believe's in a "local for local sourcing approach" and will develop and produce battery cells and modules with ACC in Europe.
"With each partner contributing their particular strengths, we can create a strong European manufacturer of competitive, state-of-the-art battery cells and modules. With a convincing ecological footprint," Markus Schäfer continues.
With the investment, Mercedes-Benz is expanding its portfolio of partnerships to safeguard the degree of localisation in the procurement of battery cells and modules as it moves closer towards all-electric mobility.
The new shareholder agreement is subject to regulatory approvals.