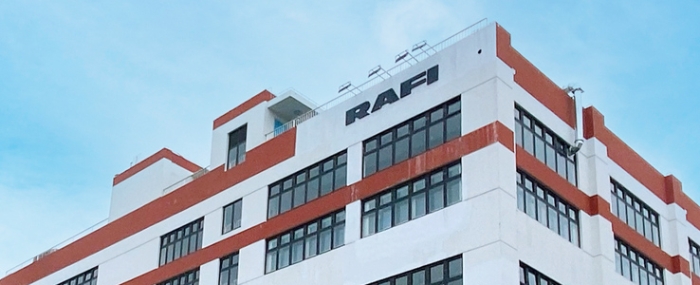 Electronics Production |
RAFI expands its capacity in China
Last December, the Chinese branch of German electronics company RAFI Group, RAFI Electronics, moved into its new production facility in Shanghai.
At the new location in Quingpu, RAFI Electronics has access to a 7,800 square metre large production area, out of which 4,600 square metres is a dedicated clean room area, a press release reads.
The HMI specialist says it will use five SMT lines to produce mainly electronics for the medical technology, robotics, and automotive industries. The remaining 3,200 square metre of production space is allocated for product assembly.
Following the move to its new factory in the Quingpu district, RAFI Electronics has considerably expanded its production capacities in Shanghai. The company officially opened the doors to the new location on 22 December, 2021.
"Thanks to the new factory, RAFI Electronics can not only considerably expand its production capacities, but also moves closer to the Asian markets. Simultaneously, RAFI customers in Europe and the USA benefit from the good price-performance ratio the manufacturer achieves by purchasing components in China," the company writes in the press release.