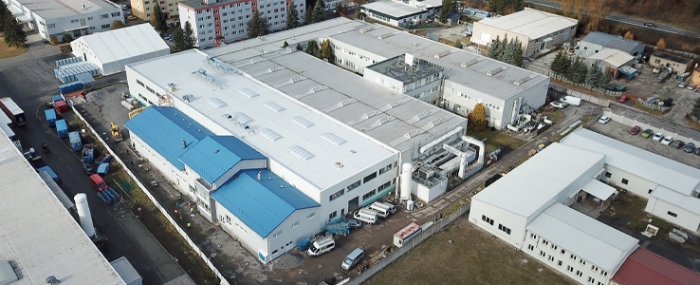 Electronics Production |
Thai EMS provider expands in Slovakia
EMS provider SVI is currently expanding its European footprint. The company is adding 4000 new square metres of floor space at its manufacturing factory in Liptovský Mikuláš, Slovakia in order to increase production capacity.
The company says in a press release that the construction progress is on track and is expected to be completed by the second quarter of 2022.
With its new facility soon coming online, SVI says that its Slovakia operations will be able to offer full SMT and backend capabilities, with new SMT lines installed. This will also be complemented by the existing know-how and expertise in the cable-harness business, the company writes in the press release.
With global supply chains shaken by political tensions, tariffs, and rising wages in China, SVI is leaning on its operations in Slovakia to be a strong and effective alternative in South East Asia and Eastern Europe. The location is close to Poland, the Czech Republic, and Austria.
"We have over the last years seen an increasing interest in our region as a production center for European customers – and SVI Slovakia has proven to be a solid partner to our customers in fulfilling these needs – we have a strong and committed team here, and we are backed by a robust global organization that gives us the ability to expand and meet our customer's requirements," says Jaromic Poulik, Managin Director of SVI Slovakia, in the press release.