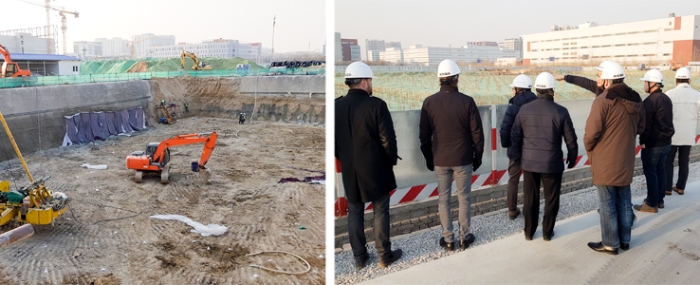 Electronics Production |
Silex's investing heavily in China – aiming for the top
MEMS manufacturer, Silex Microsystems, is in the process of building a new volume production plant in Beijing, China. This will be the first dedicated Pure Play MEMS Foundry operation in China, and Tomas Bauer, Senior Vice President, Sales & Business Development, has detailed the plans to Evertiq.
Tomas Bauer © Silex Microsystems
"I have had the ambition, ever since I started at Silex in 2004, to develop Silex into a TSMC for MEMS and sensors. A world-leading manufacturing partner for customers who develop the most innovative technical solutions in MEMS," Mr. Bauer explains. Silex as a company has a strategy that explicitly avoids developing own product technology. A strategy which has turned Silex into an interesting manufacturing partner for high-tech customers on the market. In a nutshell, the company focuses its resources on developing leading generic MEMS technologies that does not overlap with customers' aspirations and that can be incorporated into their product designs; such as wafer level packaging, 3D integration and the processing of novel materials for MEMS and sensors. When Tomas joined Silex, the company was in the middle of building its first factory for six-inch wafer production in Järfälla, Sweden. And now he is in the middle of the third big expansion for the company. Today Silex boast production on eight-inch wafer substrates in the 2'300 square metre facility in Järfälla, Sweden. The expansion into China has been made possible by Silex new financial shareholders who acquired the company in 2015. The new owners, and the new capital, has enabled Tomas to actively work towards realising his plan to build a leading global dedicated foundry for MEMS and sensors. Tomas says Silex is investing RMB 2 billion, more than USD 300 million, in the new plant, which will give the company truly competitive manufacturing capacity. "The Chinese factory is a volume plant that will have a much smaller product mix compared with manufacturing in Sweden. R&D will continue to take place in Sweden, but the big volume production will be possible to transfer to the new factory. We expect to start manufacturing there during the first quarter of 2019," Mr. Bauer explains. "The new plant in China will sport 9'000 square metre cleanroom. It will be focused on eight-inch wafer substrates and to the extent that it is possible, be an exact copy of the toolset lineup that we have in the Swedish site. This facilitates the transfer of processes to be run in large volumes in the new Beijing production plant," he adds. However, the new volume plant in China will not in any way replace the production in Sweden and the company still continues to invest big back home. Mr. Bauer explains that while the company is expanding with its new venture in China, the operations back home in Sweden is receiving an investment of USD 50 million – adding equipment and new cleanrooms to meet customer demand to expand production capacity. "Conducting development and production in the same manufacturing line is a big challenge for MEMS manufacturers, so being able to separate out low-mix high volume manufacturing programs is a truly transformative move in the industry," Mr. Bauer concludes. Silex currently has 160 employees and has sales of over USD 50 million. And the new operations in China is expected to need a workforce of similar size but with greater focus on volume production than on the development of new process technology.