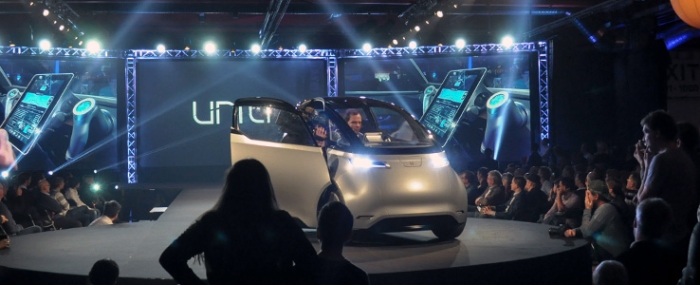 Electronics Production |
Uniti set to disrupt e-car market?
Uniti, Sweden's newest electric carmaker, revealed its Uniti One. Will it be able to challenge the big names that fight to position themselves alongside Tesla? 'Could be' is our assessment as they have a very clear target group.
Held at the company's production facility in Landskrona, Uniti's first launch event (U17) offered a first peek of the capabilities of Uniti One in front of a 2,000-people strong crowd of press, insiders, enthusiasts, investors and partners. Audience members were given a hands-on preview of the vehicle's features, such as energy efficiency (300km with only a 22kWh battery). Lewis Horne, CEO of Uniti states, "We are pleased to share our progress and demonstrate our vision for future mobility as we move towards mass production." The event also included demonstrations and symposia from teams representing twenty-four key partners including Nvidia, Siemens, Kuka Robotics, Haldex, BorgWarner, Fanuc Robots and many more. To illustrate how the Uniti One will emit at least 75% less carbon across its lifecycle, partner Kuka Robotics demonstrated a vision of Uniti's lean and automated approach to manufacturing, one that is said to be significantly more scalable than traditional automotive production methods. Unit targets the urban commuters and is not designed for long hauls. After analysing usage patterns of the modern commuters it became clear that they most often only carries a single human for short distances at low speeds - and there was Uniti's opening. First deliveries of the new electric car are scheduled for early 2019.