PCB | September 22, 2016
July 2016: PCB market shows no clear trend
Sales figures reported by German manufacturers for July 2016 fell with 12.5 percent year-over-year, reports industry association ZVEI.
However, it has not be noted that July provided fewer work days (2), which puts the adjusted decrease to four percent. YTD - for the first seven months of 2016, figures decreased with 1.6 percent YoY. (Cumulatively, 2015 and 2016 had the same number of work days over that period).
Order intake was lower - by 5 percent - compared to July 2015. This year, four per cent more orders are expected to work days, so were booked than last year in July. YTD, order intake increased 0.3 percent when compared to the same period of 2015.
The book-to-bill ratio continued above par and stood at 1.08.
The number of employees increased (compared to July 2015) with 0.5 percent.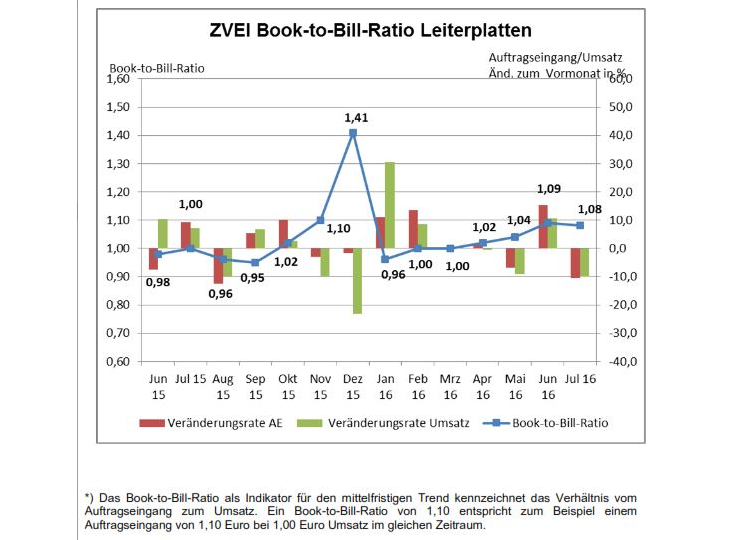 © ZVEI
Related news
Load more news